I spent a few years working with the Weaver theme for WordPress, and came up with some designs using the various incarnations of that theme.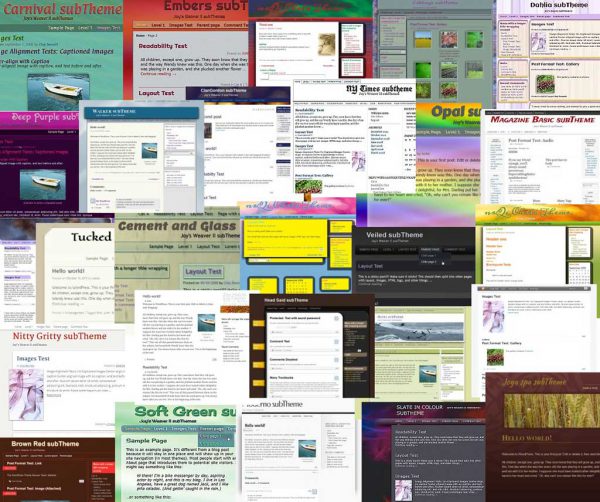 In 2018, I wrote my own theme Twenty8teen, and proposed it to be used as a bundled theme for WordPress, but Matt did not want a a new theme released with the new editor of WordPress 5.0.
I included some built-in presets, and converted some of the designs to work in Twenty8teen.